Most of Malaysians are staying indoors in adhering to the Movement Control Order by the Government to prevent the spread of the COVID-19 virus. To make the most of the time throughout the MCO period, many of them take the opportunity to pick up a new hobby or skill at home.
Recently, Malaysians took their attempt at cooking the daily delicacies or try the viral recipe such as Dalgona coffee to hone their skills. However, it turned out to be #EpicFail and funny at the same time!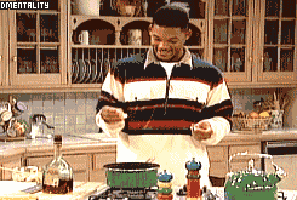 With over 1 million members, 'Masak Apa Tak Jadi Hari Ni' (What Did You Fail to Cook Today) Facebook support group has become a trend in Malaysia not just to share their cooking mishaps, but as a platform to have a good laugh or a mood booster after a difficult day in the office! We compiled some of the funniest failed cooking attempts that made us laugh!
Dalgona Milo
Mickey Mouse donut turns into an evil-looking devil donut
When your Rainbow Cake turns into a single dark colour after baking…
Mutant donut
Roti Canai: Ghostbusters edition
Corndog
A smiling curry puff
Roti Canai turns into Roti Singlet in the first attempt
Pandan cake goes wrong
Daging masak sarsi
New packaging of ice-cream
Donald Trump-like bread
Mutant cupcake
A smiling fried fish
There are more funny cooking disasters on the page you can check out yourself and share your experiences to have fun with fellow Malaysians amid the COVID-19 outbreak! 
Don't forget to head over to Jobstore.com and unveil your next job opportunity!
---
Sarah Sahadin, or known as Sarah S. is a Digital Marketer-cum-Junior Graphic Designer and Malay-language content writer who writes career, lifestyle and current trending contents to inform about the latest trends happening around. Sarah also has a passion for motorsport and enjoys Manga-style illustration during her free time.